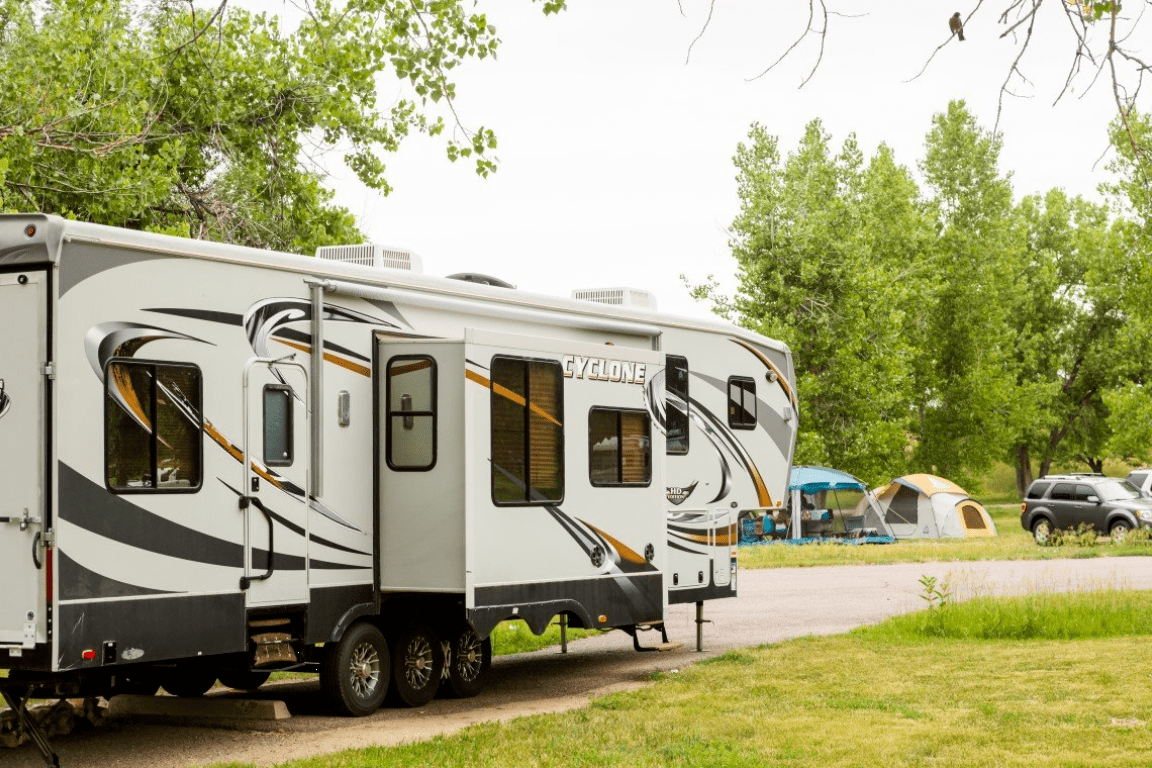 As an RV park, campground, or resort owner, you the importance of standing out from the competition to attract new visitors and keep loyal customers returning. With more and more travelers searching for "RV resorts near me," it's crucial to showcase your unique offerings and deliver exceptional experiences. That's where Review Trust comes in.
RV resort owners face numerous challenges in today's competitive market, from managing online reputations to keeping up with the ever-changing needs of guests. With countless other RV resorts vying for the attention of potential visitors, standing out from the crowd can be a daunting task.
Review Trust is a game-changing platform specifically designed for businesses like RV parks, campgrounds, and resorts. It harnesses the power of customer reviews to help you elevate your business, improve your online reputation, and increase bookings. Here's how:
Showcase Genuine Customer Reviews: Review Trust collects and displays authentic customer reviews, allowing you to build trust with potential guests and demonstrate the quality of your accommodations and amenities.
Enhance SEO and Visibility: By providing fresh and relevant content, Review Trust improves your search engine rankings, making it easier for travelers to find your resort when searching for "RV resorts near me."
Increase Bookings and Revenue: Highlighting positive reviews can significantly influence travelers' booking decisions, leading to higher occupancy rates and increased revenue.
Gain Valuable Insights: Customer feedback offers invaluable insights into areas for improvement, helping you enhance the guest experience and boost satisfaction levels.
An RV resort in a popular vacation destination was struggling to differentiate itself from the competition. The owners decided to give Review Trust a try, and the results were nothing short of remarkable. Within a few months, they saw a significant increase in bookings, improved online reputation, and happier guests.
"Review Trust has been a game-changer for our RV resort. Our guests appreciate being able to share their experiences, and potential visitors can see why our resort is the perfect choice for their next vacation." – RV Resort Owner
"Since implementing Review Trust, we've seen a noticeable increase in our bookings, and the insights we've gained from guest reviews have allowed us to make meaningful improvements to our resort." – RV Park Manager
Join the growing number of successful RV parks, campgrounds, and resort owners who are reaping the benefits of Review Trust. Don't let your RV resort get lost in the crowd – elevate your business to new heights with this powerful platform. To learn more about how Review Trust can revolutionize your RV resort, visit Review Trust and start your trial today!